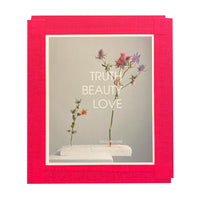 "RIGHT HERE, RIGHT NOW"
THE TRUTH:
You don't need a mechanical watch. You can use your smartphone, easy. A mechanical watch is a little bit fallen out of time. Some might say anachronistic and obsolete.

THE BEAUTY:
For us, a mechanical watch is more than a very nice time piece. It is a beautiful instrument with which you can see the time at work. Maybe it is the most romantic tool you can buy.

THE LOVE:
We regard a mechanical watch as a talisman, which builds a bridge between the past and the future, telling you with a whispering voice: "Right here, right now" - "Do it even with the fear you feel". A love letter to the present, with all its options and wonders.
WHY "TEN ELEVEN NINE"?
The zip code 10119 of our Studio in Berlin Mitte inspired us to create our brand name TEN ELEVEN NINE.
For us, TEN ELEVEN NINE does not stand for a geographical location, but for Berlin as an idea in a figurative sense. As an attitude towards life involving cosmopolitanism, tolerance, diversity, creativity and respectful coexistence of different life plans.